I really missed hosting Jelly Roll Party at Ruth's Stitchery last month. But spending the time with My Little Sailor made it worth missins!
Today's Jelly Roll quilt is
Parallel Universe
from Cozy Quilts.
My version is made with "Elementary" from Sweetwater. Two of my favorites -- pattern designer and fabric designers -- in one quilt!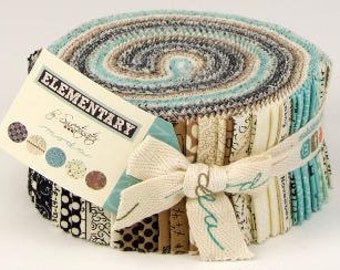 This is a super-quick sew using the
Strip Tube ruler
, also from Cozy Quilts. Go to the link for a demo on using this clever tool. It makes sewing HSTs from strips a breeze!
Enough tease. Here is the finished quilt:
Today is the day partiers vote on the strip quilts they want to make next year. Do you have a favorite strip/jelly roll quilt? Share in the comments, please!
From the desk of your