52 Quilts now has almost 400 followers! So exciting, I think I need to sponsor another giveaway, don't you? And quick, before the overseas postage rates go up on January 28.
Before I announce the giveaway, let me describe a little problem. Some of those who comment on this blog are "anonymous" or "no-reply" commenters. I like to respond to every comment I receive, even if it's only to say "Thank you for your kind comment. Good luck in the giveaway."
But if you're a no-reply commenter, and your profile page has no email address -- well, I can't find you. Not only that, your comment goes straight to the Spam folder.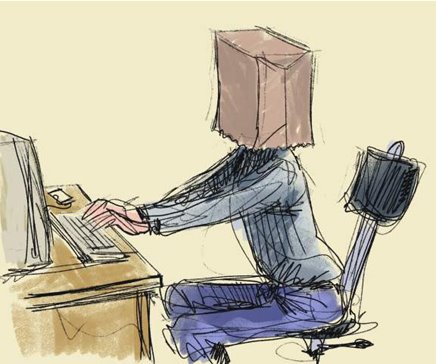 (Image from
Talking Identity
)
So please, I want you to have an even chance to win the next giveaway. It's easy to fix, just go to this post and update your profile so you are no longer the dread pirate Anonymous!
From the desk of your