As promised in Monday's post, here is a report on my road trip to Cheyenne for the Around the Block Downton Abbey Retreat.
One of the highlights of the weekend was a trunk show of quilts and other objects made with fabrics from Andover's "Downton Abbey" line.
Here is the sample quilt made of blocks from last year's Downton Abbey BOM. Barb designed the blocks based on 1906 patterns and stitched it with the first edition of Downton Abbey fabrics.
Andover's trunk show included some bags, boxes and hats made with the DA fabrics:
This Whirlygig quilt is the perfect resting place for Barb's antique baby doll:
This dress is made with Lady Cora's Dahlia fabric, in a style similar to one Lady Grantham might have worn:
A great way to show off all the "Downstairs Collection" fabrics:
Most of the fabrics in this Periwinkle design quilt are from the "Lady Rose" collection:
Jean made this Log Cabin variation to show off her long-arm stitching skills:
Here is a close-up of the quilting:
Did you know there will be a "Downton Abbey Christmas" collection available in June? Here is a peek at one of the fabrics: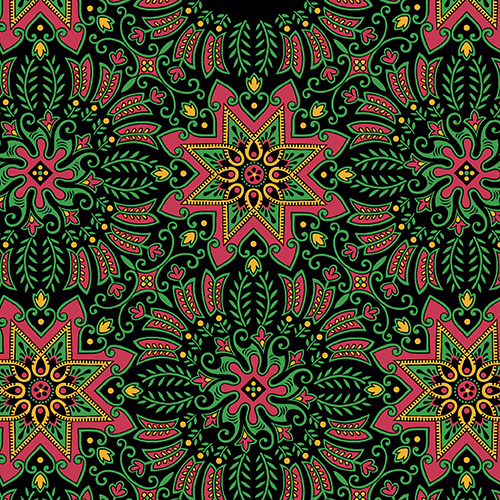 Thanks for arranging the trunk show,
and for sharing your quilts, Barb!
From the desk of your