The end of the year is nearly upon us, and the completion of 2014 Block Parties at Ruth's Stitchery looms large.
I've completed two block party quilts (Sample This, both will be shown on TGIF Friday). I'm making progress on two more. First, "Five is Fabulous" from Marti Michell.
The two blocks with green checks are my setting blocks. I only have two more sampler blocks and four setting blocks to go!
My other "near finish" is "Quilty Fun" from Lori Holt. This row-by-row quilt is fun, but some of those blocks have a lot of pieces!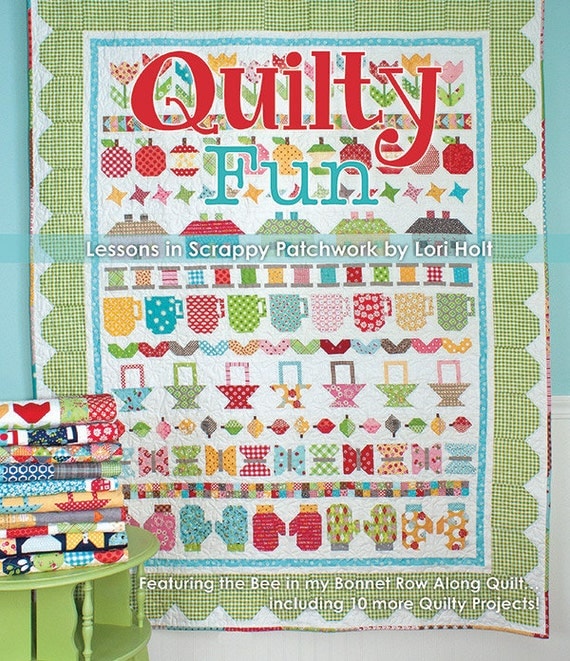 I still have two rows: the row of houses and the row of baskets. Plus 42 border blocks!
How are YOUR WIPs coming along?
From the desk of your