I'm desperately behind on my Block of the Month projects. Because I wanted to share some new Flying Geese tricks yesterday, I'm up-to-date on at least one!
One of my Block Parties at Ruth's Stitchery is making Lori Holt's "Quilty Fun" row quilt.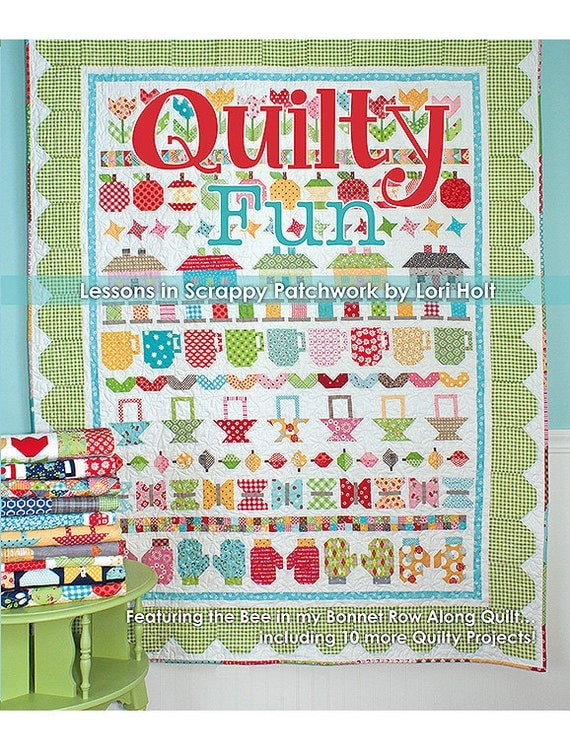 We've completed five rows so far. This week I finished 48 teeny tiny Flying Geese for row 5:
Oops -- I found the fifth row in my "Quilty Fun" bin after I took the photo.
Here are some close-up of this week's Flying Geese row:
Those "geese" are only 1.5" by 2" finished! I'm really pleased with the way they turned out.
I plan to have a sneak preview of my Mother's Day gifty from My Little Sailor tomorrow. Hope you'll come back to see how it's coming along!
From the desk of your