Big day in the States. Two football playoff games: one with the local team, one with the hometown team.
I live in Colorado:
But my heart is in Seattle!
In the meanwhile, I'm working on my Celtic Solstice mystery.
You know, those colors match my nails today!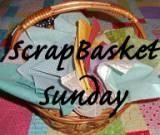 I have something completely new on the design wall for tomorrow!
I hope you'll come back and see.
From the desk of your