While cleaning up the sewing room for the "Where I Sew" post, I came across a drawer full of 30s reproduction "strings." Then I saw this gorgeous quilt on Karen's blog,
Selvage Blog
.
''
Then I was in trouble.
The "Diamond Dish" quilt starts with a solid color rectangle (in Karen's quilt, and in mine, orange.) Then you add strips of varying widths and a jumble of fabrics. And you wind up with this:
Oh dear. I'm never going to get my niece's wedding quilt done, now -- all I want to do is sew diamonds!
Karen has written a very good pattern, with excellent "how to" photos and links to "how to sew set-in seams." It's available in PDF format, so you can get started on your own Diamond Dish quilt right away! Go
here
to order the pattern.
When I ordered the Diamond Dish pattern, I realized I have another of Karen's patterns: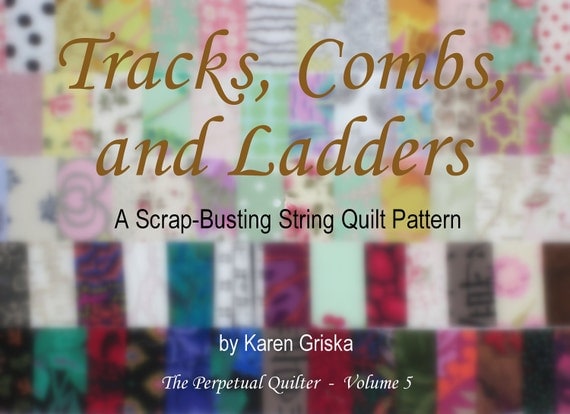 Maybe next year I should make 52 scrap quilts?
From the desk of your